Wpc productos de ocio/silla de madera pequeña
1. ce/rohs/astm 2. polietileno de alta densidad de plástico& de fibra de madera 3. cómodo, firme 4. 10 años de garantía wpc productos de ocio
Wpc productos de ocio/silla de madera pequeña
About wpc material
The eco - friendly wood plastic composite outdoor chair we produced is made of 
1)  60%  wood powder  ( professionally treated dry bamboo/wood fiber )
2)  35%  hdpe  ( grade a )
3)  5%  chemical additives  ( anti - uv agent,  anti - oxidation agent,   estabilizadores,  colorants,  anti fungus agent,  coupling agent,  reinforcing agent,  lubricants... Etc. )
All these raw materials are premixed and extruded by professional wood - plastic machinery with special technics,  so it is a kind of low - carbono,   environmental protection and recyclable new material.
People can benefit from hohecotech by following attributes
1.  environmental friendly,  100%  recycled.
2.  low maintainance
3.  easy installation
4.  temperature resistance,  suitable from  - 29& deg; c to +51& deg; c
5.  long - lasting to use  ( 10 years warranty )
6.  water - a prueba de,  moisture - a prueba de,  insect - a prueba de
7.  with wood scent,  very natural feel
8.  uv resistance,  fade resistant durable
9.  elegant look
10.  even,  dimensional stability

los certificados
Ce,  rohs,  iso9001,  iso14001,  intertek test report by astm/sgs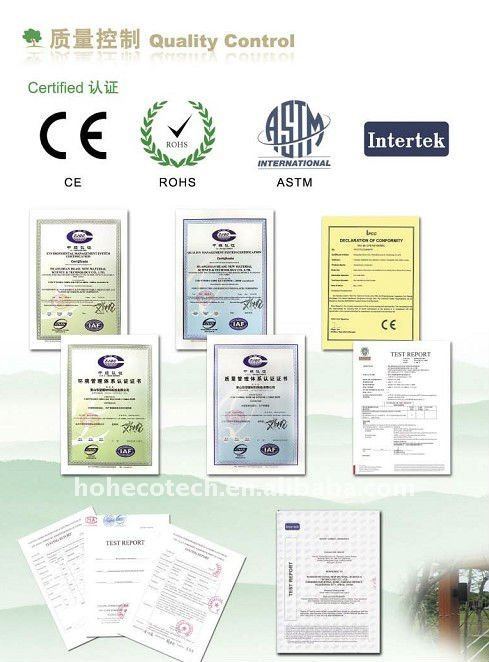 Our color
Cedro,  copper brown,  wood,  sandalwood,  coffee,  grey,  dark grey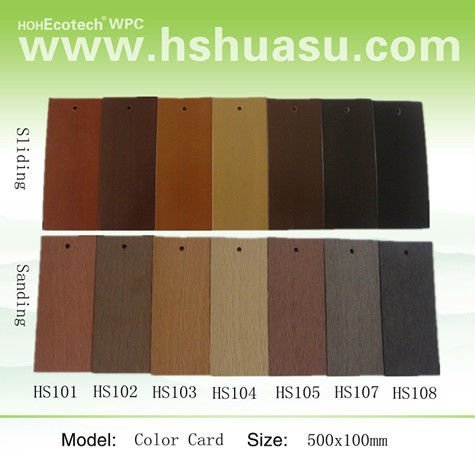 el paquete
Mojado - proof package with pallet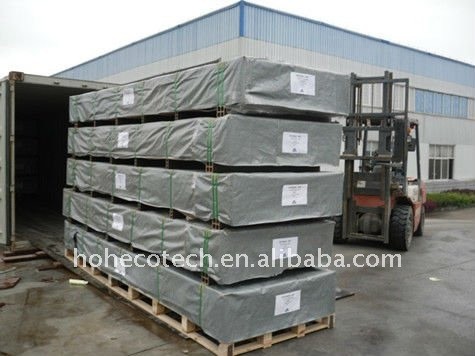 de la superficie
Lijado,  sliding
la instalación
Hidden clip system,  that is free of visible nail or screw heads.
More than just the chair
Somos fabricantes de outdoor decking,   diy decking tiles,  wall cladding, la esgrima  ,   pasamanos,   mirador,   flower pot,  dustbin,  post,  bench,  cap,  accessories.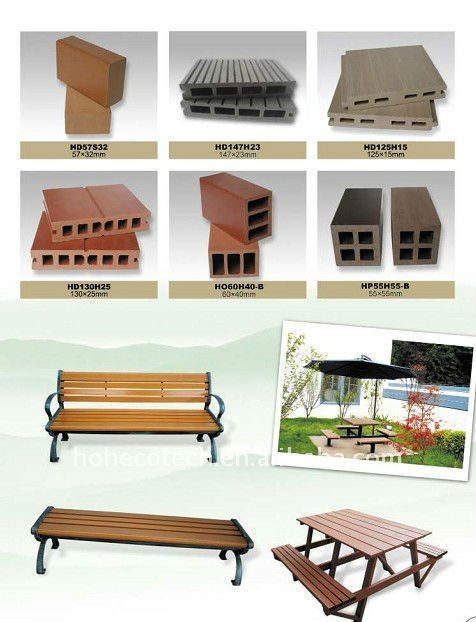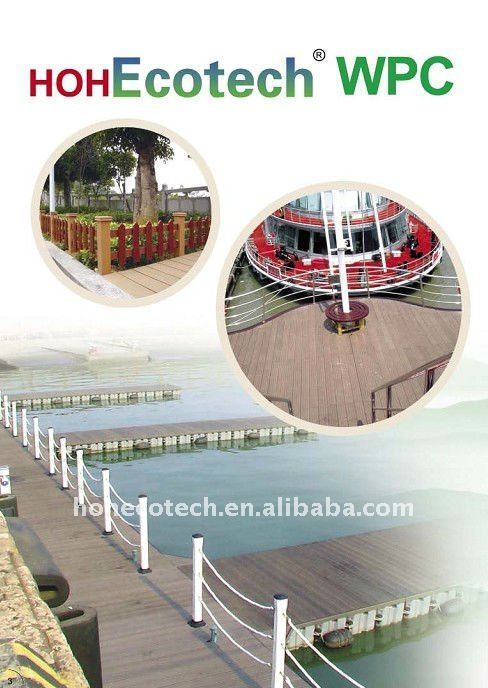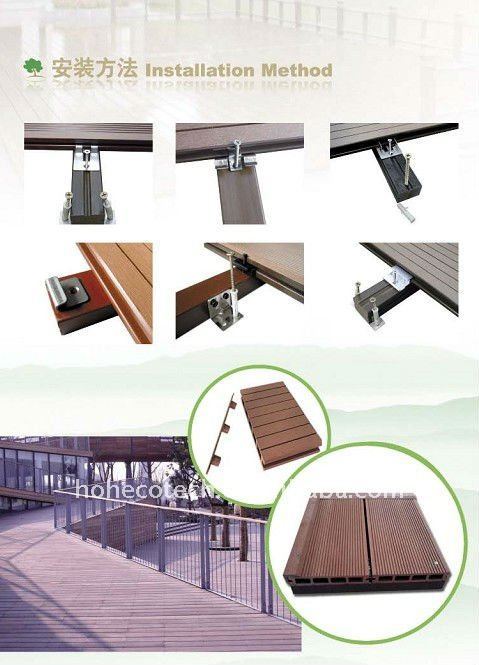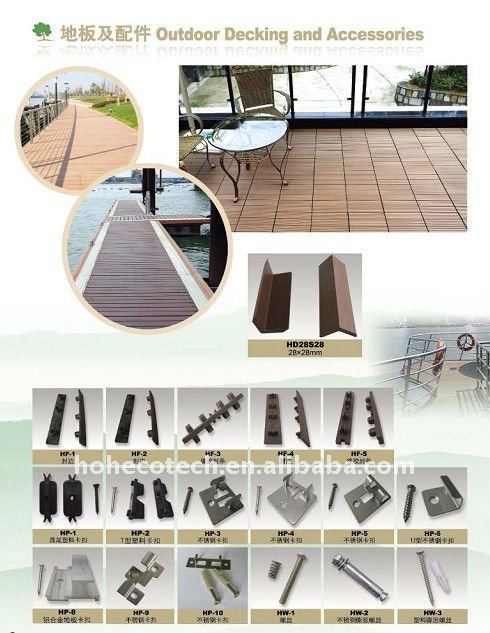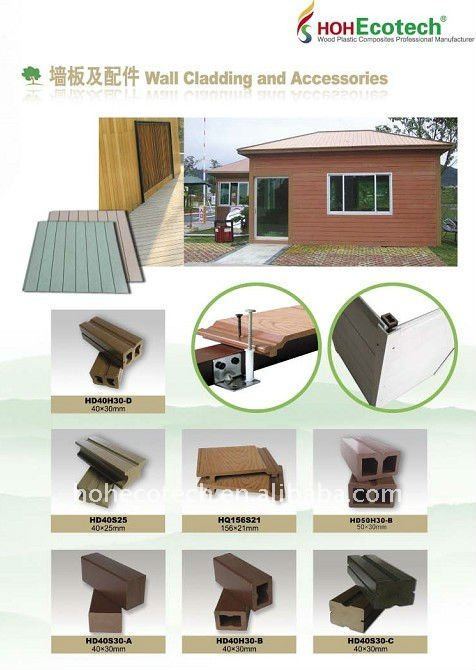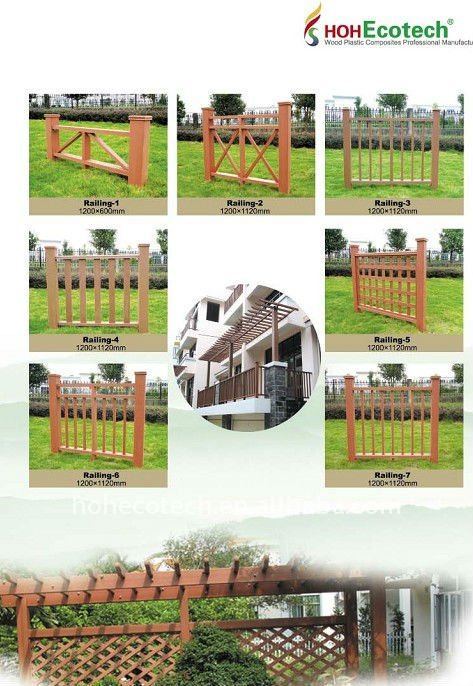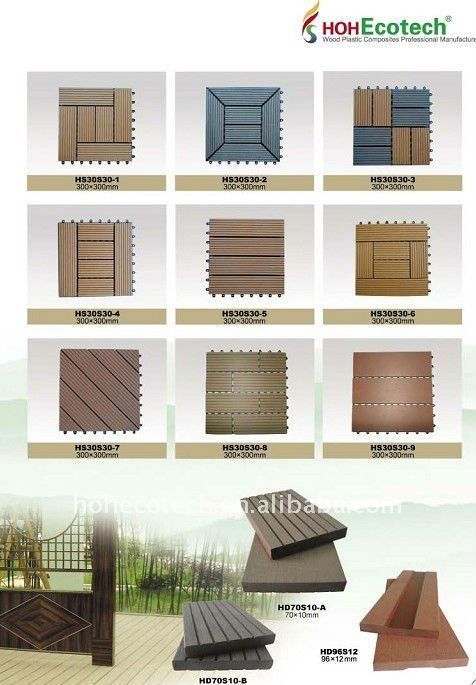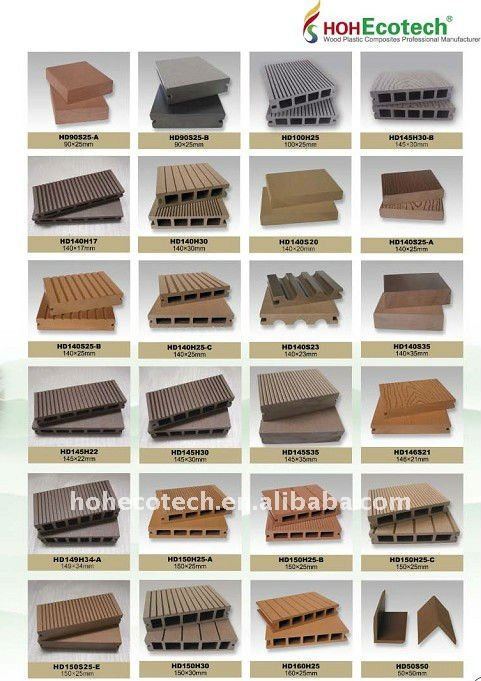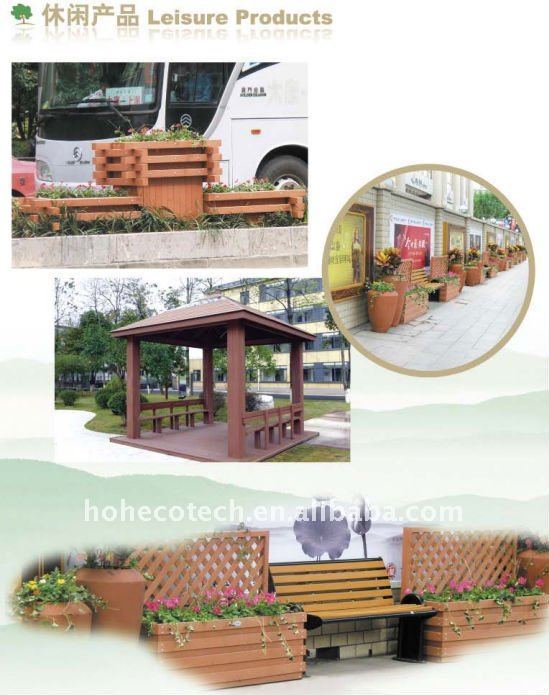 Escriba su mensaje por favor

Dirección detallada:

Factory&Marketing:huangshan,Anhui,China // Office: Nanhai Guangdong